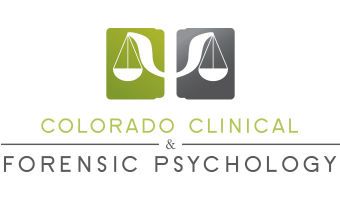 Nicole Schneider, Ph.D., ABPP
Clinical psychologist specializing in forensic psychology
Board Certified in Forensic Psychology
American Board of Professional Psychology
Criminal and Civil Evaluations
Defense, prosecution, and court ordered consultation and evaluation
Trial Consultation
Comprehensive, neutral, and objective
Nicole Schneider, Ph.D., ABPP received her dual emphasis doctoral degree in clinical psychology and psychology, policy, and law from the University of Arizona in 2006. She completed an internship at the Veteran's Affairs Healthcare System in Connecticut and went on to complete two post-doctoral fellowships (at Yale University's School of Medicine, Department of Psychiatry and a specialized post-doctoral fellowship in forensic psychology at the University of Massachusetts Medical School's Law and Psychiatry residency program). She has been in private practice in Denver, Colorado since 2009 where she conducts a variety of forensic mental health assessments including competence to proceed and criminal responsibility.
In 2013, Dr. Schneider began consulting for the United States military's justice operations and has primarily occupied that role since. She also serves as a clinic associate at the University of Denver where she supervises doctoral students weekly and as the chair of the Colorado Psychological Association's forensic committee where she has testified before the House and Senate, resulting in changes to mental health related law in Colorado.
Dr. Schneider has taught at the Judge Advocate General (JAG) school and at the United States Air Force Academy (USAFA) as well as at numerous colleges and universities.
She can be reached at
coloradoforensicpsychology@gmail.comor (303) 974-0642
Free initial consultation to ensure goodness of fit for the case at hand.
*Numerous publications in peer reviewed journals and books
*Substantial testimony experience
*Consultant to the media related to forensic mental health.
*CV available upon request